The Venue.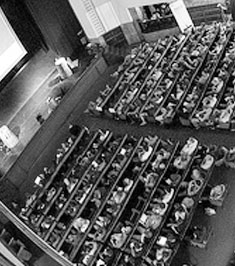 Teatro Duse
Get inspired by our speakers in the most appealing venue in town. The full-day workshops will be held at Aemilia Hotel while the conference will take place in Teatro Duse, both historical XVII Century buildings. On Friday 20th join us on a mind-blowing journey with some of the biggest names in our industry.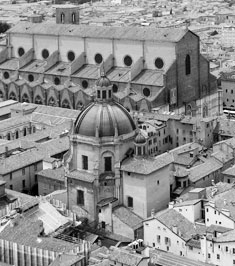 Bologna, Italy
Bologna is a lively and cosmopolitan Italian city, with spectacular history, art, cuisine, music and culure. Due to its central location and geography, Bologna has emerged as the main road and trail transport hub of northern Italy, making it very well connected with other major Italian centers.
The Workshops.

Seb Lee Delisle
CreativeJS: Introduction to JS graphics programming
This special one day introduction to graphics programming in JavaScript is aimed at anyone interested in experimenting with JavaScript and HTML5 canvas to create visual effects, animations, and interactions.
It's a much more interesting way to improve your JavaScript skills than form validation!
Get Info >

Aaron Gustafson
Planning Adaptive Interfaces
How do you plan for the unknown? The answer is obvious—you can't—but that's not a bad thing. Unknowns can be scary, but they also create opportunity. On the web, it's tempting to focus our effort around what we know (or think we know) about our customers based on analytics data we're collecting and our own experience of the web.
Get Info >
Workshops will be held on the 19th at the Aemilia Hotel, in Bologna - tickets are sold separately
GET YOUR TICKET.
If you are a student, get in touch before buying (and before mid August). We have a special ticket for you :)
The Sponsors.
Sound Engineers
Assistants
Media Partners
Interested in being a sponsor in 2013?
Download our sponsor pack or contact us